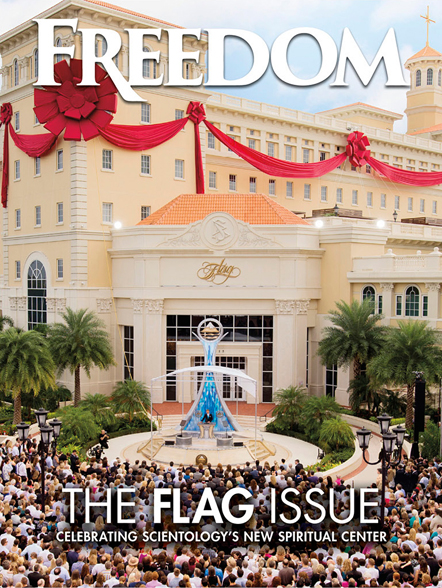 The new Flag Building dedicated in November 2013 as the spiritual center of the Scientology religion is unique because the religion is unique—the culmination of thousands of years of Man's quest for spiritual freedom combined with 21st-century science and technology.
FEATURES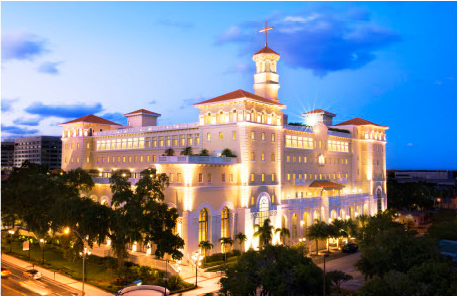 The Flag Building
A beacon shining brightly from downtown Clearwater, the Flag Building lights up the skyline and welcomes Scientologists from around the world.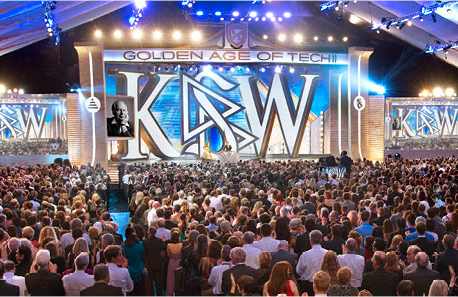 A Turning Point for the Religion
When Scientology ecclesiastical leader Mr. David Miscavige announced Golden Age of Tech Phase II to more than 10,000 Scientologists, he heralded a new era of expansion for the religion.